We are a production center with many years of expertise in marketing communications
Mission
Creating a new culture in the marketing communications industry by increasing the level of credibility between participants in professional processes at all levels
Manifesto
Манифест
宣言
Manifesto
Манифест
宣言
We've entered a special era, have you noticed that?
Constant dramatic changes, an endlessly interpreted past, a vague, turbulent future.
Experts named the era 'BANI-world' — brittle, anxious, nonlinear and incomprehensible.
Let's be honest with ourselves: today, the old is gone, the familiar is destroyed — what yesterday was reliable and seemed eternal.
We believe that a new time is coming. We see and feel it. The time is coming for new laws and relationships, when openness, transparency and trust ensure sustainable effective development, when success is determined by collaboration, the ability to hear and understand each other. That time — it's already here.
We are already making sure that everyone can do their own thing and have full access to the necessary expertise, professional and emotional support at any time, anywhere. And all this — with minimal time expenditure and optimal use of other resources.
Willingness to hear and faith in that you will be heard, the ability to get involved in a project right away, to engage the right people in your business, the ability to ignite others and be ignited — that's what we see in the basis of our work.
And you also have to be delighted and amazed in the process, to delight and amaze those around you. We know this is the only way to create the new here and now.
It is our time.
And it is our common cause.
We are united. And we have come to make the world a different place.
Our expertise
01
CREATIVE & PRODUCTION
Communication strategies
Creative design
TV/OLV production
Content production
02
CONSUMER MARKETING
NCP
Tailor made promo
Sampling/Tasting/Consultation
Loyalty programs
03
TRADE MARKETING
Loyalty programs
Shop-in-Shop
Brand Ambassadors
Audits
04
EVENT MARKETING
B2B events
B2C events
PR events
Corporate events
05
INTERACTIVE EXPERIENCE
Performance marketing
Influence marketing
eSports
Gaming
Special projects
Integrations into online concerts and events
06
PR MARKETING
Audit
PR strategy
Media
SMM
Content
Events
07
DIGITAL MARKETING
Landings and websites
SMM/ORM
E-com
Analytics
Media promotion
08
TRADE MARKETING
Loyalty programs
Shop-in-Shop
Brand Ambassadors
Audits
09
PR MARKETING
Audit
PR strategy
Media
SMM
Content
Events
10
INTERACTIVE EXPERIENCE
Performance marketing
Influence marketing
eSports
Gaming
Special projects
Integrations into online concerts and events
11
EVENT MARKETING
B2B events
B2C events
PR events
Corporate events
Presentation
Awards
Награды
奖项
Awards
Награды
奖项
We have won multiple prestigious industry awards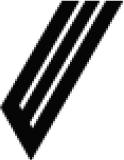 SILVER MERCURY 2023
bronze prize, Consumer Electronics, Furniture, Home Accessories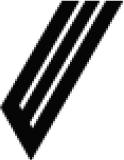 SILVER MERCURY 2022
silver prize, Best Experiential Marketing Campaign
bronze prize, Consumer Electronics, Furniture, Home Accessories
bronze prize, Other FMCG (non food)
special prize

PERSPECTUM AWARDS 2022
silver prize, Best Direct Marketing Campaign/CRM Campaign
silver prize, Best Insight/Strategy
silver prize, Best Use of Incentive
bronze prize, Best B2C Event